Seven Hotspots That Will Dominate Trump's First Asia Summit
Donald Trump, Xi Jinping and Vladimir Putin are among 21 leaders meeting in Vietnam this week for the Asia-Pacific Economic Cooperation summit. Together they represent 40 percent of the world's population and 60 percent of its economy. Here's a look at the hot issues around the globe that are likely to dominate discussions:
North Korea's Nukes
The biggest threat to regional stability is North Korea's nuclear weapons program, but finding a way to defuse it remains elusive. It's been hard enough for Trump's administration to adopt a unified policy, let alone find a way to unite APEC members around a common approach. Some Asian leaders have called for Trump and Kim Jong Un to tone down their threats to annihilate each other out of concern they are making a bad situation worse. At the same time, the U.S. has said it can't allow Kim the ability to threaten its mainland with a nuclear warhead.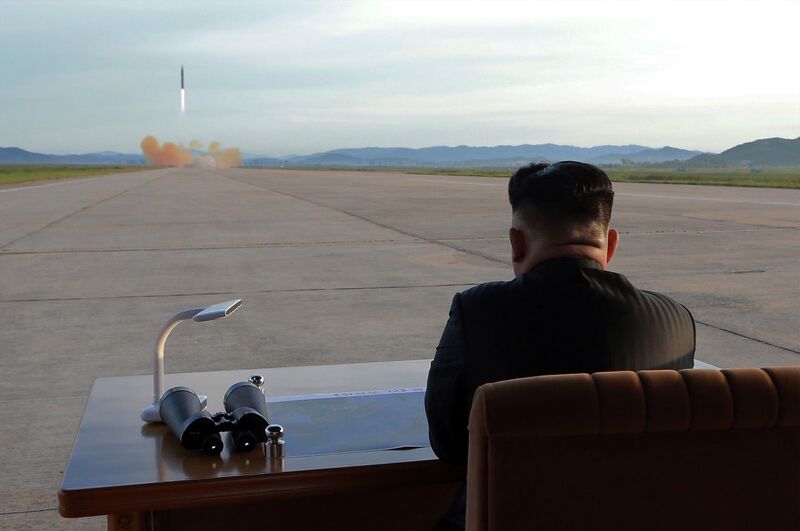 Saudi Arabia-Iran Tensions
The weekend crackdown in Saudi Arabia, where security forces arrested princes, billionaires and ministers in an anti-corruption blitz, has left world leaders struggling to get their heads around the rapid changes shaking the kingdom. The arrests come amid rising tensions in the Gulf, with Saudi Arabia blaming Iran-backed Yemeni rebels for an attempted missile attack on Riyadh's international airport on Monday. Saudi Arabia meanwhile faces accusations its meddling spurred the sudden resignation of Lebanese Prime Minister Saad Hariri. Trump — a staunch critic of Iran — has backed Crown Prince Mohammed bin Salman, tweeting he has "great confidence" in his crackdown on graft.
Xi's Rise
China is "approaching the center of the world stage," Xi said last month in laying out a sweeping vision to transform the nation into a global superpower. Now the strongest Chinese leader in decades, Xi's speech at APEC will be his first message to a global audience after a twice-a-decade Communist Party reshuffle that ushered in his second five-year term. Asian leaders will be listening for hints he might use China's increased economic and military influence to assert the country's territorial claims in the region. Business leaders will want to hear what progress he's made in boosting global trade and providing a level playing field for foreign companies — pledges he made at last year's summit.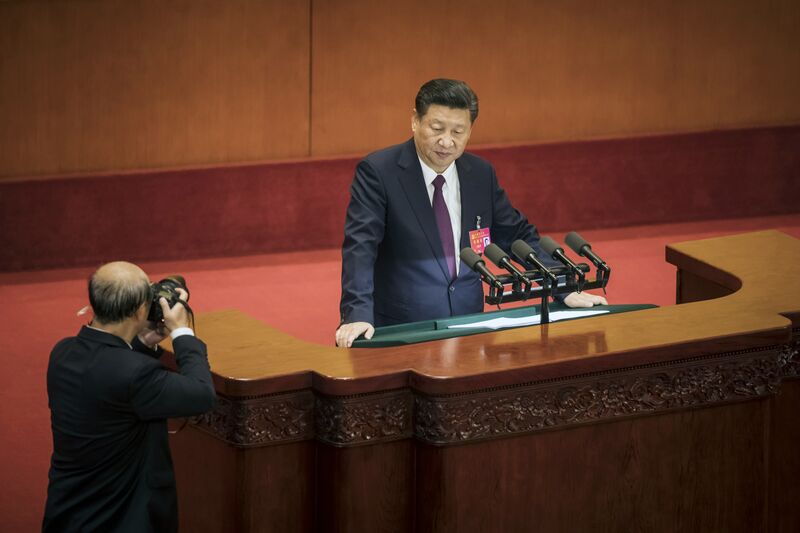 U.S. Credibility
The APEC meeting will give Trump an opportunity to tell the region why he withdrew from the 12-member Trans-Pacific Partnership trade deal and explain how the U.S. is a reliable economic and security partner. That's especially the case for smaller Southeast Asian states that have relied on the U.S. to act as a buffer against China's growing clout. Nations in the region won't soon forget the pullout from the TPP, Singapore Prime Minister Lee Hsien Loong said in a speech in the U.S. last month. "They will first have to make an assessment," he said. "How serious is this government of the United States and will it see it through?"
Russia's Election Meddling
Trump said he expects to meet with Putin during his trip, which would be their first one-on-one since special counsel Robert Mueller brought the first indictments in his investigation into Russian influence on the 2016 presidential election. Trump campaign foreign policy adviser George Papadopoulos pleaded guilty to lying to the FBI about his attempts to organize a meeting between campaign staff and Russian officials. Even if the issue doesn't arise in a bilateral meeting, both leaders are likely to get questions on the topic.
Syria Wreckage
With a severely weakened Islamic State losing ground across Syria, Putin spokesman Dmitry Peskov has said the situation should be on the agenda for any Putin-Trump meeting at APEC. While Russian support has kept Syrian President Bashar al-Assad in power, helping Putin expand Russian clout across the region, the U.S. is looking to ensure it has influence in any plan to help the nation recover from years of brutal civil war.
Venezuela's Debt
Two of APEC's big three — Russia and China — have loaned more than $60 billion to boost oil production in Venezuela and prepaid for more than a billion barrels. As such, they have a vested interest in keeping the country afloat. President Nicolas Maduro has announced his intention to renegotiate his country's foreign bonds, as his administration teeters under the combined weight of U.S. sanctions, triple-digit inflation, widespread violent crime and corruption allegations. That's in addition to shortages of everything from toilet paper to antibiotics and food.
Read more: http://www.bloomberg.com/news/articles/2017-11-07/seven-global-hotspots-set-to-dominate-trump-s-first-asia-summit