14 issues Trump is sidelining to focus on the NFL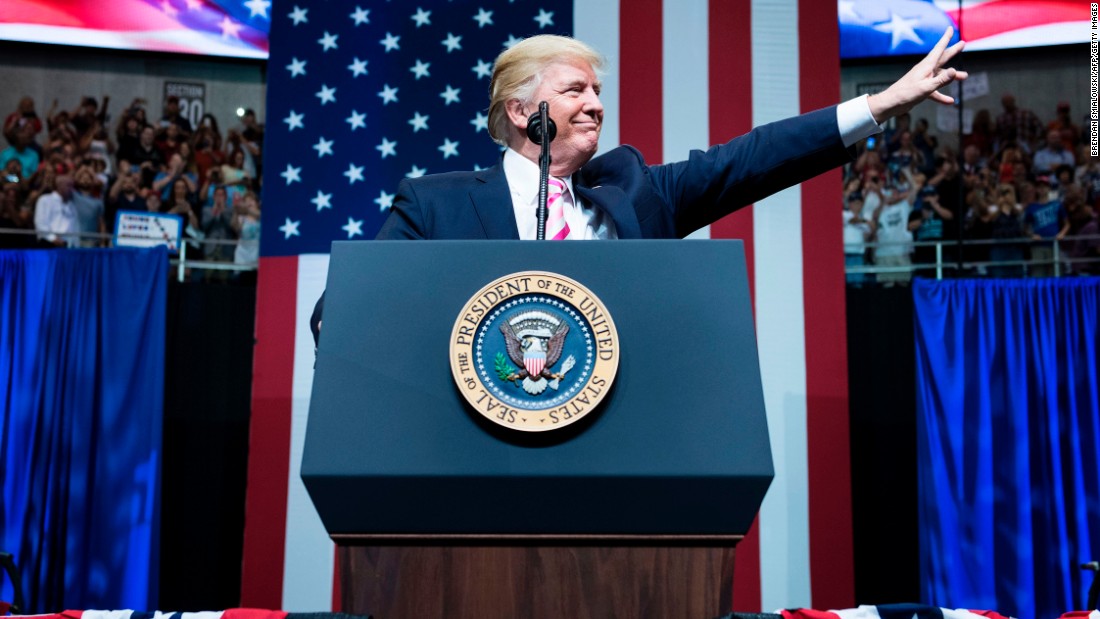 (CNN)President Donald Trump devoted much of the online portion of his weekend to attacking NFL player-protesters and boosting calls for a boycott of the league.
The crowd responded enthusiastically — and Trump carried the cudgel into the weekend. Now, with the debate escalating, a host of other questions are fading deeper into the background. Here are a few other things Trump could focus on as his flag fight ramps up:
"Just heard Foreign Minister of North Korea speak at U.N.," Trump said. "If he echoes thoughts of Little Rocket Man, they won't be around much longer!"
Polls out of Alabama suggest far-right challenger Roy Moore is in contention to knock off the Trump-backed Sen. Luther Strange in Tuesday's GOP primary.
Yup, another one.
DACA will officially end in early March of next year.
Trump has not yet addressed the issue, nor the irony (Trump said he'd lock up Hillary Clinton over her use of a private email server while in government service) of one of his own top aides using an off-the-grid address.
Trump, rarely shy about his concerns over alleged voting fraud and the like, has not commented publicly.
The German election on Sunday all but guaranteed another term for Chancellor Angela Merkel. But the balance of power in the country could be shifting, as the anti-immigration, anti-Muslim, Alternative for Germany (AfD) scored just over 13% — making it the first far-right party in nearly six decades to claim seats in Germany's parliament.
Trump is saying… nothing, so far.
Still, the White House has yet to formally declare one — a meaningful distinction that would free up new resources for state and federal agencies.
Read more: http://www.cnn.com/2017/09/25/politics/donald-trump-to-do-list-nfl-protest/index.html